To all the awesome Houston HubSpot User Group members: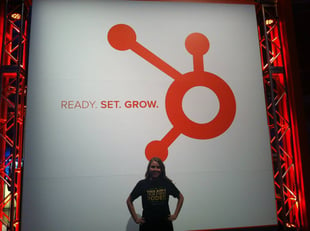 I'm sad to say that my time at LyntonWeb, and therefore my time as the Houston HUG leader has come to an end. I have an exciting new adventure ahead of me, but I will miss all of our awesome members and fun meetups.
I've had so much fun being the Houston HUG leader the past 2 years, and I've learned so much as well. I've learned how important networking is with your peers. Even just to get together with like minded individuals who understand the kind of you work you do on a daily basis can make all the difference.
My friends at LyntonWeb will continue running HUGs (including the September meetup next month) and I have all the confidence that they will continue to make this group a success. I hope you all continue to attend events. Stay involved! Request topics that interest you, be a presenter, even be a guest blogger! This group is for you. Make your opinion and voice heard!
Please feel free to connect with me on LinkedIn and Twitter. I'd love to stay in touch with all of you! Thank you for a wonderful 2 years.
Best,
Jennifer Sanchez